Wine, Dine, and Unwind: The Best Mother's Day Events in Wine Country 2023
This weekend, many wineries and vineyards are hosting unique events and activities to celebrate Mother's Day, from wine tastings and vineyard tours to brunches and spa days.
Mother's Day is just around the corner, and what better way to show your love and appreciation than by treating mom to a special day out in wine country? This weekend, many wineries and vineyards are hosting unique events and activities to celebrate Mother's Day, from wine tastings and vineyard tours to brunches and spa days.
Whether you're looking for a fun family outing or a romantic getaway for two, there's something for everyone in wine country. Read on to discover some of the best Mother's Day events happening in wine country this weekend.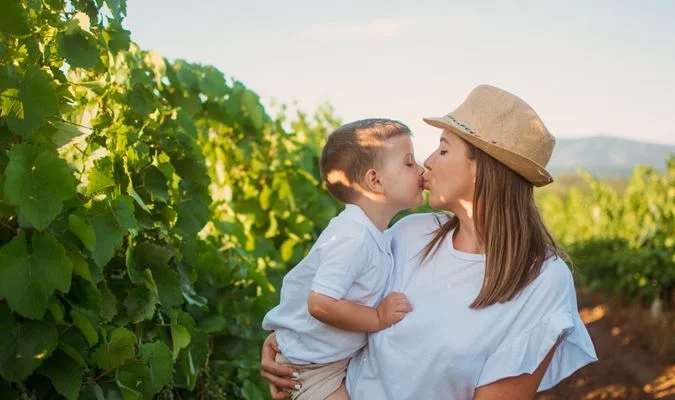 Mother's Day Gifting Made Easy
Looking for the perfect Mother's Day gift that will truly impress? Look no further than The Vault membership!
Treat your mom to an unforgettable experience with exclusive access to some of the best wineries, breweries, and distilleries around the country. With The Vault membership, your mom will be treated like royalty with VIP treatment, special perks, and the opportunity to discover new and exciting craft beverage producers.
Not only that, but as a member of The Vault, your mom will also be part of an exclusive community of like-minded individuals who share her passion for discovering new and exciting craft beverages. She'll receive invitations to special events and tastings, where she can connect with fellow enthusiasts and expand her knowledge even further.
And with our team of experts always on the lookout for the best and most unique craft beverage producers, your mom can be sure that every experience she has as a Vault member will be truly unforgettable.
Looking for a fun and creative way to celebrate mom this weekend?
How about treating her to a Mother's Day Inspired Painting Class with Aimee at Wise Villa Winery. This event is perfect for those who love to explore their artistic side while enjoying a glass of delicious wine. Aimee Nowell, the founder of The Healing Palette, will be teaching the class. As a self-taught artist and registered behavior therapist, Aimee has a passion for expanding her student's creativity and helping individuals of all abilities develop their artistic skills. With her guidance, you'll create a beautiful painting inspired by the beauty of wine country. Tickets to the event include art instruction, a glass of wine, and painting supplies. Don't miss out on this opportunity to bond with mom and create a unique and memorable Mother's Day experience.
Or perhaps, join Hickman Family Vineyards for a celebration of the most beautiful people in our lives - our mothers! The 13th Annual Mother's Day in the Vineyard will feature an array of delightful activities and treats for the whole family.
Indulge in a picnic with delicious fare from our local vendor, Artisan Lavinia, who will be serving up a variety of mouth-watering options, including gourmet sandwiches, flatbread pizzas, tarts, cakes, and loaves of bread.
And of course, there will be plenty of wine, beer, and specialty drinks available for purchase to enjoy while taking in the live music. For a unique experience, join in on the releasing of ladybugs in the vineyards - a fun and eco-friendly way to help protect the grapes. It's sure to be a day filled with love, laughter, and memories to last a lifetime!
Get tickets and explore Mother's Day events happening in wine country as well as tasting rooms featuring special Mother's Day tasting experiences below…
Special Mother's Day Tasting Experiences
Mother's Day Events and More...
Subscribe to our Newsletter
Join our mailing list and be one of the first to know about upcoming local events.